Thank You for Choosing

Celebrate with Balloons!!

Let us know how we can turn your

special occasion into a memory

that will last a lifetime!!!

All sales are final.

There will be a $30.00 fee on any returned check

Sweet Birthday Surprise

with decorative weight

$44.99

Some items may change due to inventory availability, but the value and theme will be maintained.

This Sweet Birthday Surprise Bouquet is a sweet treat to put a smile on anyone's face! It has a 27" Fun and Funky Cupcake micro foil balloon, 2-20" Polka dot double stuffed Deco Bubble Balloons, 

5-11" happy Birthday to you latex balloons attached to a decorative weight with 8-5" latex balloons or you may choose a bag of candy. 

Add a message in a bottle for only $3.99

.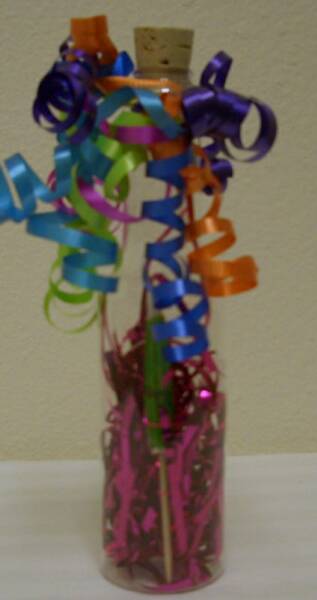 Message in a Bottle

$3.99

Add a special touch to your gift with your personal message rolled up inside the bottle. Click on bottle to see your options.